Congratulations on the Interview Invite!!  
Relax! And read everything to be best prepared
Before you arrive:
Our LSOM YouTube Channel contains some videos about what to expect, our process and has links to other info.  Watch some of our advice on Virtual Interviewing, too: Long SOM Channel: Interview Day!
Test your technology!

Make sure you have the best possible Wi-Fi
Check your Wi-Fi; you can use Speedtest.com to check it or find other resources
USE AN ETHERNET CORD FOR A DIRECT CONNECTION WHENEVER POSSIBLE!!
Make sure your device is ready and up to the task
Have a full charge AND have the power cord plugged in
Test the platform; we use Zoom.  Download a free version and/ or make sure you have the most up to date version. 
Link your microphone and camera to your Zoom account so this will be automatic on VID; find the way to show and hide the participant lists and chat so that you can be engaged
Turn all alerts and notifications off on your computer or device
Close as many windows and apps as you can, to get the best performance out of your device
Try not to use wireless earphones or earbuds
Try to use Chrome as your browser; we think that works best.

Camera position and settings!

Lighting is important, have light in front of you, not behind you. 
Place your entire face on the screen.
Try to position your camera in the best place to approximate good eye contact

People will look at EVERYTHING in and around you. 

Clear your desk, make your bed.  Move clutter out of view.  Use a virtual background if you like but test this in advance so it doesn't distort your appearance too much.  We'll provide you with a couple of Long SOM virtual backgrounds here and one for JAMP, too:  LongSOM Virtual Backgrounds
Pick a quiet place and clean your room(!)
Make sure roommates, others in your home know that you need some quiet time on VID. If you are in a room that others might walk through, warn them that the room is off limits during your VID to minimize distractions.  Make sure pets and children are occupied in other areas.

Long SOM is in CST

Central Standard Time so remember to check time zones! Including Daylight Savings.  (EG, Arizona doesn't have DST)

If you do not have what you need to successfully navigate and complete our Virtual Interview Day, DO NOT HESITATE to call us.  We'll help you make arrangements.  210-567-6080 or email us at LongSOM@uthscsa.edu
On Virtual Interview Day:
We want to engage with you!  We invite you to use the Chat and Emoji functions
Leave your video ON (you'll have breaks when you can turn it off); you will be invited to unmute your microphone periodically.
During your interviews, we actually want you to leave your phone on, and your email open JUST in case we need to contact you about glitches or last-minute changes.
Make sure your name shows as "First Last" on the screen
If ANYTHING goes awry, DO NOT PANIC!!  Lose connection in the middle of your interview? Can't get back in?   Just call this number and this email will be constantly monitored throughout the day – we'll be ready to assist you so DON'T PANIC!!  Just reach out!
During your interviews, and throughout the day, we all know there will be glitches. Some common ones are that when all microphones are on, there are going to be times when we speak over each other.  Do not fret about this.  Just expect it, and work around it. 
Also, there might be times when one party or the other becomes "frozen" or is inaudible.  If this happens and lasts a few seconds, we have a signal! 
            HOLD YOUR HAND TO YOUR EAR when the other person is frozen or inaudible
            HOLD UP THE "THUMBS UP" sign "Fine, Now"
            Knowing that we are frozen allows for us to pause a moment until all is well again.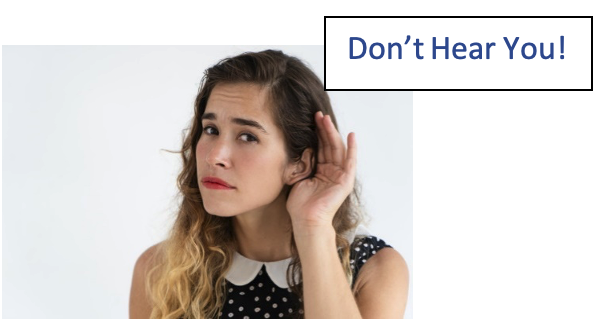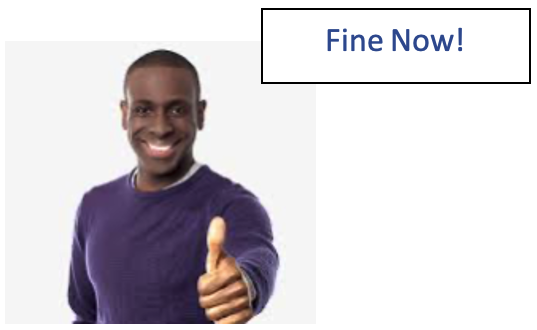 Remember, we will not be recording any sessions at any times during our VID, not the interviews nor anything else.  We will ask you to also respect that instruction.
After Virtual Interview Day at Long SOM:
Relax and congratulate yourself!
If you have not completed CASPer, Duet, or SOWVI you should do as soon as you can.
Thank you letters can be emailed to your interviewers directly or to LongSOM@uthscsa.edu and we will forward your thanks accordingly.
Hope you had a great day!  Please do let us know how it went by completing the Virtual Interview Day Evaluation.   
Reminders!
 
Altus Suite 
CASPer - CASPer is not used in screening decisions, and is required no later than the date of your interview; find out more: Discover CASPer; register for the test: Take CASPer
Duet - Duet is a pilot program we strongly encourage you to participate in. Applicants will not be penalized if they choose not to complete it. If you decide to participate, it is due no later than the date of your interview. To find out more information about Duet visit About Duet. 
Snapshot – our institution is not using Snapshot; instead, we encourage you to do the SOWVI!
SOWVI 
All applicants who are invited to interview are also required to complete the Standard One-Way Video Interview (SOWVI). This is due no later than the date of your interview, just like the CASPer.  You can explore more about it, or do your SOWVI here:  Take the SOWVI