Discover What Makes "The Alamo City" Special
San Antonio is a modern, vibrant city, rich in heritage with colorful personality forged across three centuries. Its unique mixture of native Mexican, German and Spanish influence is noticeable in the city's distinctive architecture, music, arts, and cuisine.
A City of Progress
Why San Antonio?
Home to the Spurs, the Alamo and 1.5 million people, San Antonio is a rapidly growing city with a rich culture. It is ranked the 7th largest city in the country and in 2017, was noted for having highest population growth in the country. Close access to Texas' Hill Country makes San Antonio a booming metropolitan area filled with sights to see and friends to make.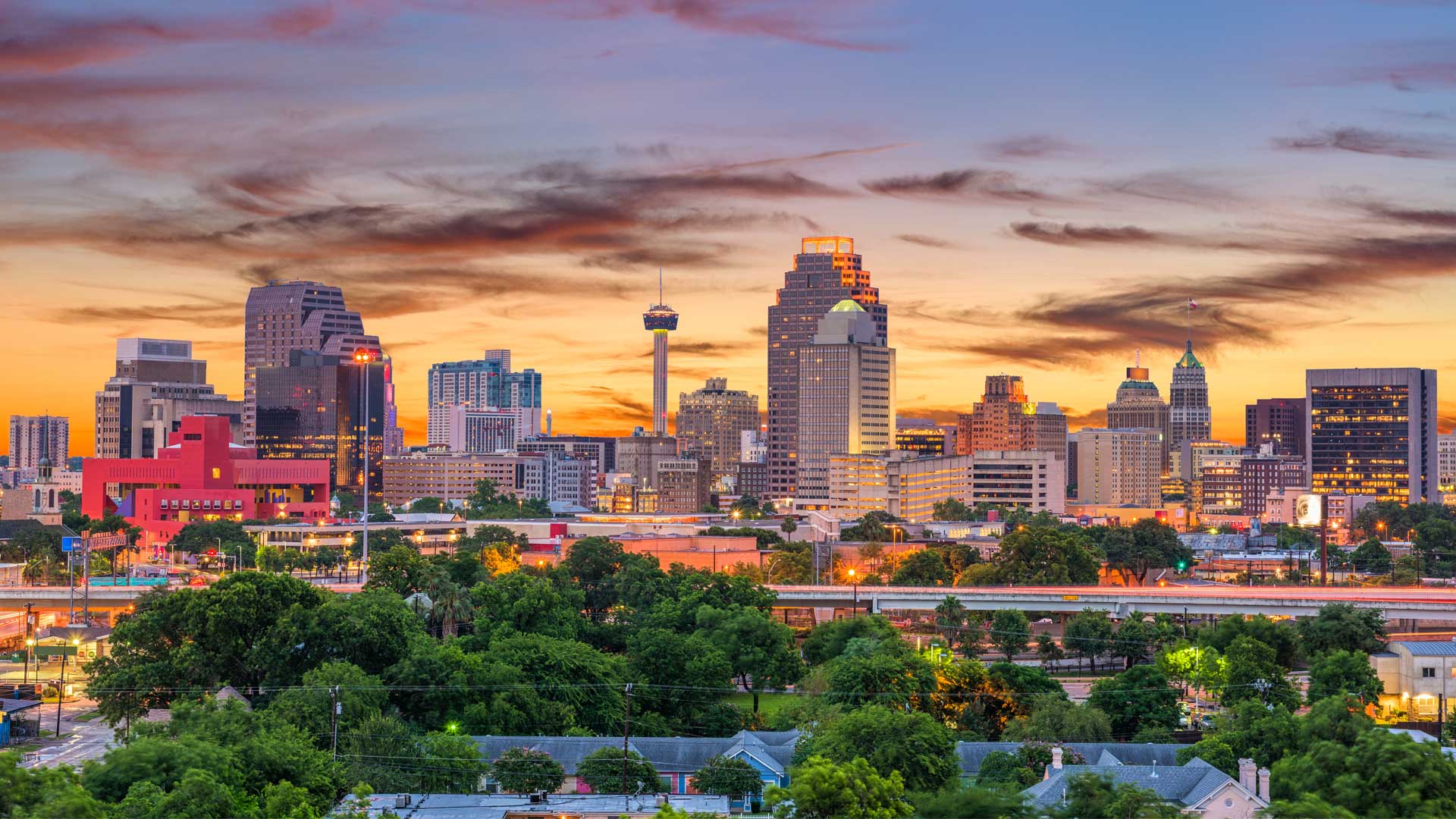 Making the Move
A picturesque city with a relaxed atmosphere, San Antonio offers an affordable housing market with a growing economy. With no income taxes in Texas, the cost of living relatively low. The city has a low unemployment rate with annual job growth of 3 percent. Despite its rapid expansion, traffic in San Antonio is modest compared to other cities in Texas.